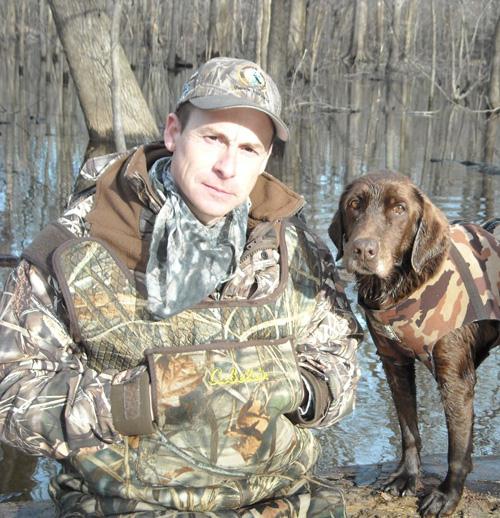 Jimmy Hughes
Treasurer
P.O. Box 444 Columbia, TN 38402
My name is Jimmy Hughes. My wife Tracy and I live in Killen, Alabama, which is situated in the northwest corner of the state just 4 hours from the 2012 Master National site. We share the property in Alabama with our 18 Labradors. We are members of the Middle Tennessee Amateur Retriever Club.
In my life outside the dog world, I am a CPA in Columbia, Tennessee and have maintained my practice there for the last 24 years. I serve on the boards of several local non-profit organizations as well as serving as the treasurer and finance chair for the Spring Hill United Methodist Church.
I grew up in southern middle Tennessee raising and training bird dogs with my father. My intro to the retriever games came via the duck-hunting route. I began running AKC hunt tests about 12 years ago with our now 12.5 year-old chocolate female. Cait recently qualified for this year's MN and at her advanced age, will be one of the oldest dogs running. I have qualified dogs for and at the Master National 4 of the last 5 years.
I am very honored to have been chosen to serve as the treasurer. I feel that with my tax and accounting background, I can well serve this board and the Master National Retriever Club